Our Specialty Services
Matrix Excavation LLC in Hamburg, NJ provides professional expertise in the following areas.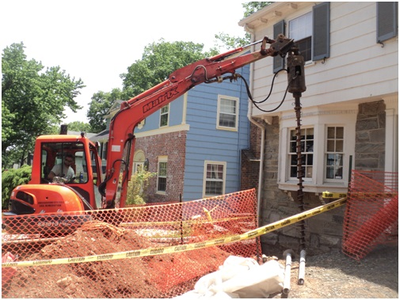 Our Services:
Soil Remediation
Oil Tank Removal & Installs
Ground Water Remediation / Dewatering Systems
Helical Pier Installation
Steel Beam Support Systems
Septic Systems Repairs & Installations
House & Deck Support
Foundation Support & Repair
Demolition
Rock Splitting
General Excavation Needs
Disposal of Hazardous & Non-Hazardous Soils
Residential & Commercial Services
Geoprobes/Soil Borings
Water Filtration Systems
Repair/Replace Underground Utilities (Sewer, Water, Drainage, gas, Etc)
Stump Removal
Roll Off Containers Available
All Season Services
Fix Basement Bowing Walls
Oil Tank Removal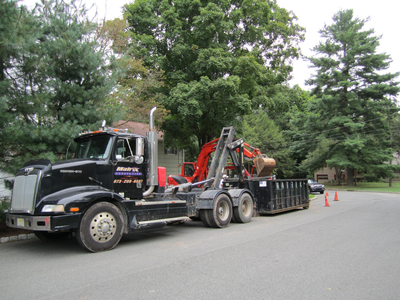 Matrix Excavation LLC has coordinated and managed Underground Storage Tank (UST) removals for a variety of industrial and residential clients. Having your oil tank removed is often very frightening to home or business owners because of the potential for a leak. At Matrix, we are used to working with large and small insurance companies to provide proper coverage where applicable and bring the property up to NJDEP state required compliance. We diligently make ourselves available for all clients to ask any questions they have so they can rest assured knowing they are in good hands.
 
Matrix Excavation LLC has New Jersey certified personnel that handle your complete excavation, tank interior cleaning, and tank disposal. We can handle every step of the project from the permits, inspections and the final removal of your tank. Our crews are trained to work in challenging conditions with a focus on maintaining safety and health.

Oil Tank Installations
Matrix will give you the professional installation you're looking for without the name brand price tag. We have installed tanks inside and outside homes that meet or exceed the local and state requirements, as well as personal expectations. Matrix is a certified Granby/Roth tank installer to give you as many options as possible when looking into installing a new tank. Call us today for a free quote to get your project underway!

Soil Remediation
 
Matrix Excavation LLC can implement balanced and effective strategies for remediating soil and groundwater while enhancing regulatory compliance. Safeguarding the environment and human health also reduces long-term costs and risks. Our expertise is available to balance environmental and economic demands and develop effective strategies for managing and remediating soil contamination. We have worked with many different insurance companies to complete environmental clean ups all over the Tri-State area effectively and efficiently. Take a look at our testimonials page to see what other homeowners have to say about our work performance.

Multipoint Dewatering
When faced with a soil remediation job from a leaking oil tank, it may not just be the soil that needs to be brought back up to NJDEP standards. Many times, especially in areas with a high water table, the water supply is contaminated with the oil as well. At Matrix, we are able to remediate the groundwater with a multipoint dewatering system while excavating the contaminated soils. This means that we install pumps into the ground in the given water table, treat the water directly onsite and either put it back in the ground, or discharge it into a local storm drain after it is brought back up to meet NJDEP regulations.
We Can Service the Following Tank Types:

| | | | |
| --- | --- | --- | --- |
| Commercial Motor Fuel Tanks | | | |
Soil and Groundwater Services:

Excavation and Disposal of Hazardous Soils
Excavation and Disposal of Non-Hazardous Soils
Full Service Package for All Remediation Activities
Oil Skimming

Matrix Excavation LLC

9 Limekiln Rd.,
Hamburg, NJ 07419
 
Phone: 973-209-6587
Fax: 973-827-2122

Email

Click here to see our photo album.
Areas Served:
General Excavation Work in the Tri-State Area
Our Associated Contractors:
Engineering Services
Kluk Consulting
2 Eastwick Dr.
Unit 2,
Gibbsboro, NJ 08026
Phone: (856) 566-0013
Environmental Oversight
Phoenix Consulting
P.O. Box 229,
Phoenixville, PA 19460
Phone: (610) 935-3527
Geoworx Consulting
1802 Rt. 31 N. #376,
Clinton, NJ 08809
Phone: (908) 638-4824
Hours of Operation:
Monday to Friday – 8am to 5pm